<< Back
Postural Correction Treatment: Renew a True Quality of Life
- Monday, July 11, 2022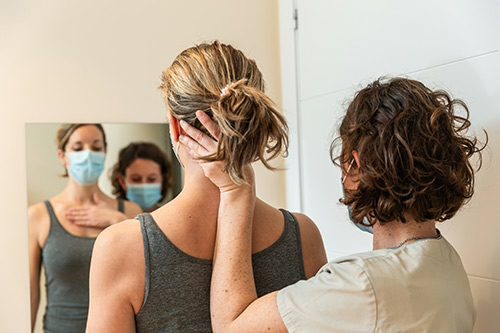 Proper posture is vitally important to your quality of life. Poor posture puts your entire spinal column out of alignment and puts unhealthy pressures upon your spine. Most people don't really understand the vital importance that proper posture contributes to healthy and pain free living. Chiropractic therapy is a surgical and drug-free treatment consideration for any number of postural problems.
Postural correction is accomplished by reversing improper tensions that are normally caused by spinal pain. Your body is simply over-compensating to alleviate pain. Our chiropractic care services help you address the pains that drive poor posture. One method of drug and surgical-free pain treatment is "Active Release Technology", or "ART". Active Release Technique is a noninvasive system for treating soft tissue injuries that relies upon targeted, movement-based massage techniques to achieve results. Soft tissue injuries are frequently reoccurring injuries, and they are most often caused by overuse or repetitive activities.
Good posture requires a whole-body assessment and comprehensive therapeutics treatment. We can help you here. Did we mention we can help here without the need for painful surgery and dangerous narcotic medication? What a smart way to go!
For more tips on postural correction and a path to pain free living, contact NYC's West Side Comprehensive Chiropractic.