<< Back
Cold Laser Therapy: Non-Surgical Sciatica Treatment Option
- Friday, May 06, 2022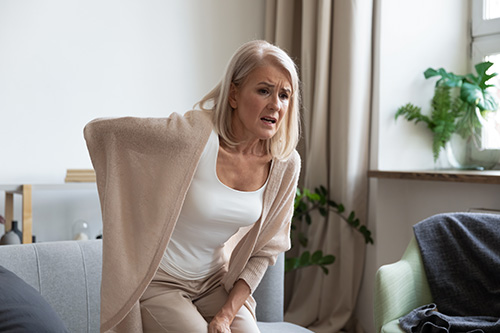 There is a non-surgical and drug-free approach to addressing your sciatic nerve pain. Chiropractic treatment is a highly celebrated treatment option that has provided measurable pain relief to those suffering from sciatica. One treatment employed within our NYC Chiropractic Clinic is via Cold Laser Therapy.
The main goal of Cold Laser Therapy is to restore the way your spine works, reduce nerve irritation, and revitalize your body's natural healing ability. A temperature neutral focused light (or laser) is applied to the body and penetrates deeply into the skin and optimizes the immune response of the blood. This is anti-inflammatory and has immunosuppressive effects. The normal reaction when light is transmitted to the blood will have positive effects throughout the body that will supply vital oxygen and energy to every cell. Cold Laser Therapy offers many benefits to the body like improving blood circulation, increasing cell metabolism, increasing blood supply to damaged tissue, stimulating the immune system, nerve function and many more.
Cold Laser Therapy increases the ATP production of cells in the body. ATP or Adenosine 5'-triphosphate is the principal molecule for storing and transferring energy in cells. It is considered as the energy currency of the cell or compared to money savings in the bank. And cold laser therapy gets the energy from this cell and converts it into chemical energy to promote natural healing and pain relief.
To learn more about cold laser therapy, contact West Side Comprehensive Chiropractic.