Chiropractic Care
Conveniently located on 58th Street in Manhattan, New York City
---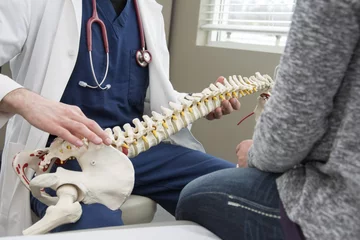 When choosing your source for pain management there's nothing better than chiropractic care. Our West Side Manhattan chiropractors specialize in all things wellness! Westside Chiropractic has 30 years of helping patients go from severe pain to improved overall health. It's essential to manage your pain with the utmost of discipline, to get you back on your feet.
What Type of Chiropractic Care is Best Suited for Pain?
As the leader in wellness in the Manhattan area, Dr. Watins and his team use various techniques and tailored treatments to ensure your body is functioning at top capacity. After an initial consultation, spinal exam, and adjustment, we have various treatment plans to ease your pain and restore your health. They include:
Each modality helps us get to the root of your issue, whether it's chronic or acute. We employ all treatments for every facet of your pain. Oftentimes, the emergency situations require one or several types of pain management treatments. Once we are able to target the pain, only then do we offer the next step for your body to feel good again.
One of MANHATTAN'S Most reputable
LEADERS IN CHIROPRACTIC CARE
is with Dr Michael Watins!
Research confirms that Chiropractic care should play a major role in pain management. Our Upper West Side chiropractic office has made profound impacts, helping patients go from severe pain to improved overall health. It's essential to manage your pain, however it shows up in the body, with the utmost of disciplines to help get you back on your feet.
Spinal manipulations are necessary for Rehabilitation to properly align the body and begin the healing process. When pain strikes, our Upper West Side chiropractic clinic takes on the challenge to ensure certain relief to our patients. At our Manhattan clinic we collaborate with experienced Physical Medicine & Rehabilitation Specialists, physical sports therapists, to ensure you reach overall long-term wellness.
Although chiropractic care focuses on spinal alignment, there are other treatments and prevention to assist with musculoskeletal pain, such as:
Manual therapies
Education of posture and proper sleeping positions
Exercises to stimulate the pain centers into healing and manage the severity of pain.
Ergonomic training guidelines on how to walk properly, and sit and stand while minimizing low back pain
Suggested Work station set ups for optimal ergonomics
Final Thoughts about Chiropractic Care
Avoiding the body's signs of pain, such as headaches, muscle aches, tension or muscle spasms, leads to further severity over time. Chiropractic pain management and focalized treatments overtime, retrain the brain to produce positive life changing habits. When we ignore the natural digression of our spines overtime, the pain tends to mobilize and display itself elsewhere in the body. Our Manhattan chiropractors and specialists take on holistic wellness, addressing all potential pain centers to keep the body properly aligned and functioning. The highest standard of care is our mission!
If you believe you could benefit from high-quality care, consider getting treatment from the staff at West Side Comprehensive Chiropractic. Our dedicated staff will be pleased to answer your questions today. We can also help you schedule a time to visit our New York office.
Call Us: (212) 765-6470
Email: frontdesk@drwatins.com