West Side Health and Wellness
Conveniently located on 58th Street in Manhattan, New York City
---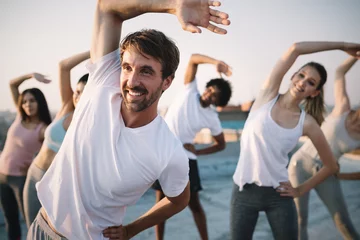 Your body has an incredible, innate ability to heal itself and be well. When your body isn't functioning properly, you experience illness, disease, or pain. But many people are discovering the many health benefits of regular Chiropractic Care.
Every function of your body is controlled by your central nervous system, and this function may be disrupted by misalignments in your spine. These are called subluxations. Our goal is to prevent and stop the painful symptoms caused by these Subluxations which interfere in the function of your spinal nerves, resulting in impaired functioning of your organs and endocrine system.
Ways Your Health Can Improve
Do you have any of these issues: Headaches? Depression? Anxiety? Sleeping Issues? Weight Gain? Severe Pain? Limited Mobility for Everyday Activities?
Today, mainstream medicine is focused heavily on alleviating symptoms once a problem has started, rather than educating people on how to prevent spinal issues. Regular non-invasive chiropractic wellness care can improve your life in many ways.
Less pain
Many people suffer from chronic back or neck pain. Sometimes we do not even realize the impact of these pains over long periods of time. Pain relievers can provide temporary relief, but they do nothing to fix the problem. Chiropractic adjustments address the origin of the pain.Proper alignment also relieves tension on the surrounding muscles and joints
Better posture
Regular chiropractic care can put your spine back into alignment. Poor posture can result from sitting in front of a computer for long periods of time, putting extra pressure on your neck and back. This can lead to further organ constrictions, pinched nerves with shooting pains, which affect general activities and even disrupts sleep. Chiropractic treatment is a holistic approach, an estimated 96% of people with chronic back pain can be treated non-surgically.
Fewer headaches
Most Headaches are caused due to stress and muscle tension in the neck and spine. A simple adjustment of the spine can keep you from suffering from headaches. Roughly nine out of 10 Americans suffer from headaches most commonly treated by over the counter pain relievers which reduce in effectiveness if taken continuously. They can also have harmful effects on your kidney and liver.
Enhanced immune system.
Infections and diseases are preventable with Chiropractic care. Regular chiropractic wellness care can relieve the pressure on the nerve and allow the immune system to work at peak efficiency. This helps to prevent or reduce the symptoms of the common cold, COVID or the flu. (Granted it is not a 100% if you are in close contact with infected people).
Better mood
Medication is not the only solution for mood swings or depression. Chiropractic adjustments improve the nervous system, which can repair the chemical imbalance that often leads to mood swings. The brain sends electrical impulses to the different areas of your body through the nervous system. Proper alignment of the spine and other joints can improve the overall health of the nervous system and even encourages the brain to release endorphins promoting overall wellness.If the nervous system becomes blocked, the brain sends out messages of pain and discomfort. If the body is sending out pain signals, it can disrupt your sleep, eating habits, and even your emotional well being.
If you believe you could benefit from high-quality care, consider getting treatment from the staff at West Side Comprehensive Chiropractic. Our dedicated staff will be pleased to answer your questions today. We can also help you schedule a time to visit our New York office.
Call Us: (212) 765-6470
Email: frontdesk@drwatins.com