<< Back
Neck or Back Pain? Are You Exercising Too Much?
- Thursday, September 08, 2022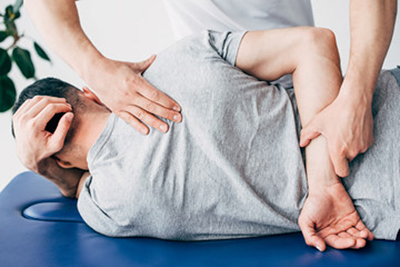 Hello, everyone. Welcome back to our West Side Chiropractic Care blog which we manage with the intent of supporting healthy and pain free living. For those of you who don't know us, we're a health, wellness, and chiropractic specialists located on West 58th St here in NYC. Today, with the help of our great friends at PeterAttiaMD.com and their "Ask Me Anything" productions, we're going to address a common question: "Can You Exercise Too Much"?
In today's NEW "Ask Me Anything" (AMA) episode, Peter dives deep into the question of whether there is such a thing as "too much exercise." He explores the theoretical "J-curve" relationship between exercise and longevity, whereby mortality risk declines with increasing activity levels only to see an uptick above a certain exercise volume threshold. We discuss:
How exercise reduces risk for all-cause mortality
Defining the metric called "MET" and how it's useful for evaluating different exercises
The challenge in determining the optimal dose of exercise and the limitations of methods used to study the effect of exercise
Using VO2 max as a proxy for fitness to better predict mortality risk
Reviewing data which support the theory of a "J-curve" relationship between exercise and longevity
Importance of understanding p-values and statistical significance
Deconstructing the studies that show a J-curve: major limitations and how one could be misled
Peter's takeaways on the theoretical "J-curve" relationship between exercise and longevity
More

Whether your pain is exercise related or not, if you live in New York, NY and suffer chronic pain and seek a safe and potentially drug-free solution to your pain, Chiropractic Doctors Watins, Park, and Algabyali here at West Side Comprehensive Chiropractic Care are ready and able to help. Even if you simply have questions, call or contact our office today. The conversation will likely change your life for the better!