<< Back
How Do I Know if a Chiropractor is Qualified?
- Monday, May 15, 2023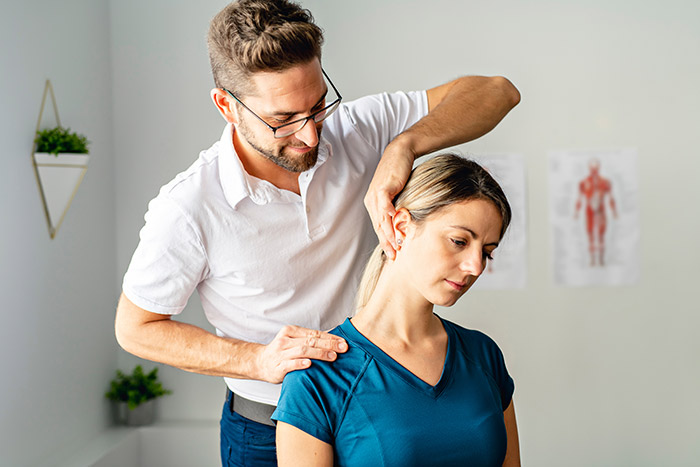 When it comes to finding a qualified chiropractor, it can be difficult to know where to start. With so many practitioners to choose from, how can you be sure that you're getting the best care possible? The good news is that there are a few key things to look for when evaluating the qualifications of a chiropractor.
Education and certification: A qualified chiropractor will have completed a four-year doctorate program in chiropractic, which includes both classroom instruction and hands-on clinical experience. They will also be licensed to practice in their state and must pass a national board examination.
Professional memberships: Many chiropractors choose to be a member of professional organizations such as the International Chiropractors Association (ICA) and the American Chiropractic Association (ACA). These organizations have strict requirements for membership, which help to ensure that their members are qualified and adhere to ethical standards.
Specializations: Some chiropractors may have additional certifications or specializations in areas such as sports chiropractic, pediatrics, or rehabilitative exercise. This can indicate that the chiropractor has received additional training and is well-versed in certain areas of care.
Patient reviews: While it's not the only factor, it can be helpful to read reviews from other patients who have received care from the chiropractor. This can give you an idea of what to expect from the practitioner and whether they are well-liked by their patients.
Communication and approachability: A qualified chiropractor should be able to explain their diagnosis, treatment plans and answer any questions you have in a way that is easy to understand. They should also be approachable and willing to listen to your concerns.
By considering these factors, you can feel more confident in your choice of chiropractor and ensure that you are getting the best care possible. At NYC's West Side Chiropractic Care, our Doctors of Chiropractic are certified, experienced, and skilled to address your specific painful condition(s). Let's get you started upon the road to pain free living. Contact West Side Chiropractic Care to set your appointment.