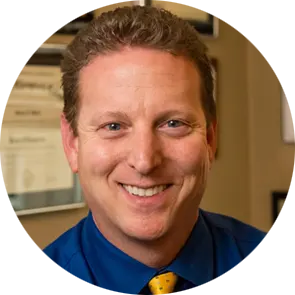 Dr. Michael Watins - Chiropractor
---
Conveniently located on 58th Street in Manhattan, New York City
Dr. Michael Watins started West Side Comprehensive Chiropractic in 1994. He graduated from the University of Maryland and obtained his Chiropractic degree from the prestigious New York Chiropractic College.
Dr. Michael Watins attended the University of Maryland, where he studied Pre-Med and graduated with a Bachelor of Science degree. He then attended New York Chiropractic College, where he received his Doctor of Chiropractic degree. Dr. Watins has completed extensive post-graduate study emphasizing the Treatment and Rehabilitation of Sports Injuries, Posture, Ergonomic Related Conditions, Headaches, Neck Pain, Back Pain, Graston Technique, Functional movement screen, Selective Functional Movement Screen, Active Release Technique (ART) and Radiology.
Dr. Watins specializes in stress-related problems such as Headaches, Neck pain and Lower back pain. He has worked with many Fortune 500 companies in the New York City area, administering the highest quality of chiropractic care.
He has treated performers, athletes and CEO's of some of the world's largest companies.
If you believe you could benefit from high-quality care, consider getting treatment from the staff at West Side Comprehensive Chiropractic. Our dedicated staff will be pleased to answer your questions today. We can also help you schedule a time to visit our New York office.
Call Us: (212) 765-6470
Email: frontdesk@drwatins.com