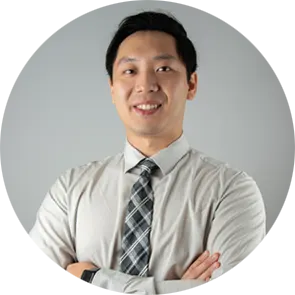 Dr. Junsung Park - Chiropractor
---
Conveniently located on 58th Street in Manhattan, New York City
Dr. Junsung Park was raised in Plainview, New York and began to develop his career at SUNY Stony Brook where he obtained his Bachelor of Science Degree in Health Science. He received his doctor of chiropractic degree in New York Chiropractic College where he graduated with honors and as a member of Phi Chi Omega honors society. He is a licensed professional to serve and help the community by relieving musculoskeletal imbalances and restore functionality. Dr. Junsung Park concentrates his focus in treating headaches, neck, and low back discomforts with more gentle and specific approach with various chiropractic techniques such as Diversified and Instruments Assisted Adjustments, Flexion-distraction and Deep Soft Tissue Techniques. Dr. Junsung Park had treated a variety of patients with different backgrounds and prescribes exercises according to different conditions.
As an avid swimmer and rock climber, Dr. Junsung Park stays active to enhance his endurance to help many individuals as possible. As a native Korean, Dr. Junsung Park is fluent in both Korean and English.
If you believe you could benefit from high-quality care, consider getting treatment from the staff at West Side Comprehensive Chiropractic. Our dedicated staff will be pleased to answer your questions today. We can also help you schedule a time to visit our New York office.
Call Us: (212) 765-6470
Email: frontdesk@drwatins.com